EuroFinance International Treasury Management
Barcelona, Spain
27-29 September 2023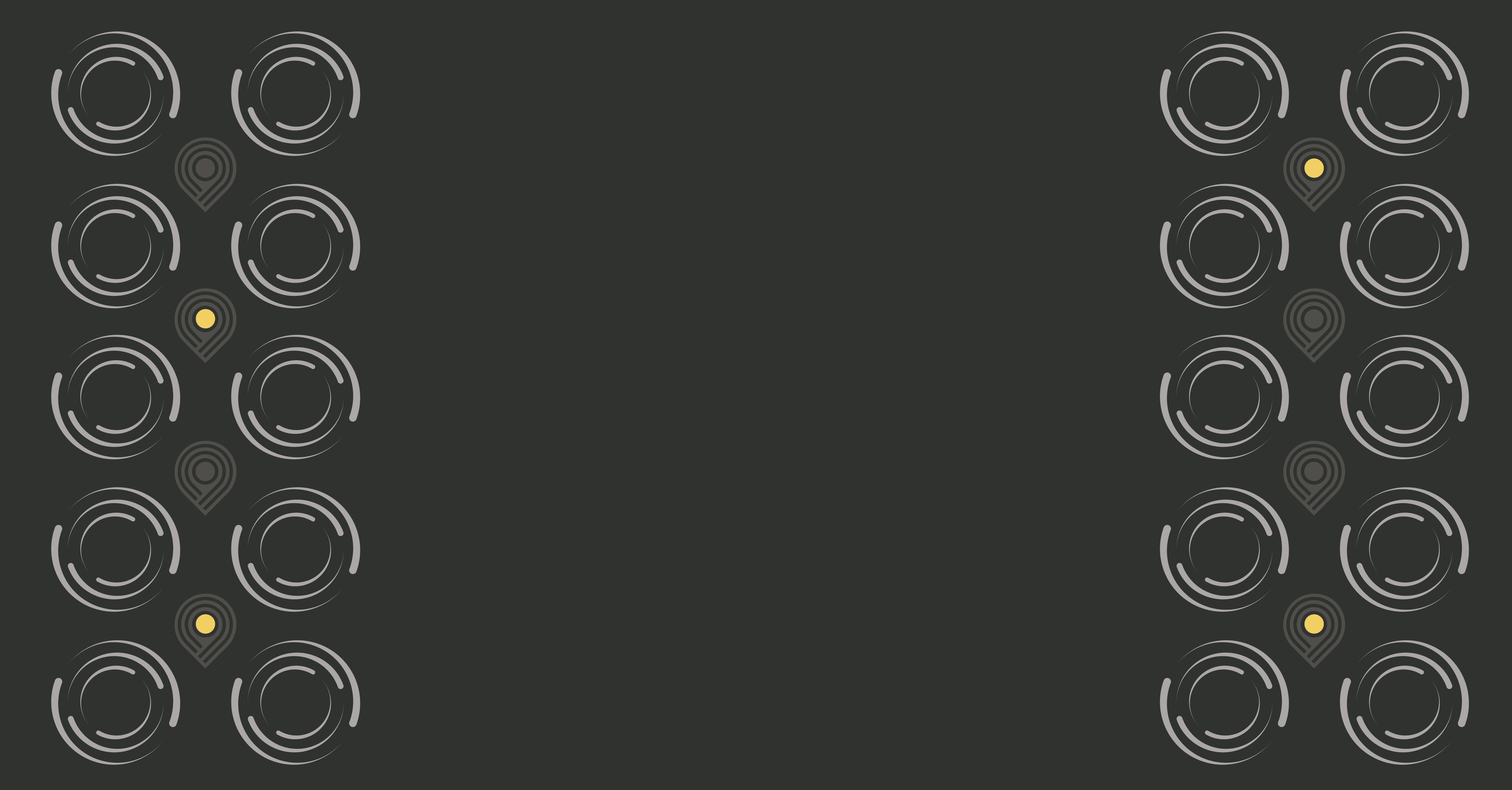 Treasury and G&T sometimes go together!
While we are all about treasury, we rarely say no to a little bit of fun! So we will focus on both at Eurofinance!
For the last decade, since we have been attending Eurofinance, there's nothing more we want than to meet you whether to talk treasury or have a glass of our world-famous Nordic Gin & Tonic.
Come and meet us at stand L15 at the end of September in Barcelona, Spain!
CASE STUDY PRESENTATION
Digitalizing bank account management with smart workflows
Working with a thousand bank accounts spread across hundreds of entities worldwide, whilst managing thousands of signatory permissions and even more e-banking user permissions, is a complex set up that smart treasurers need to simplify. Digitalizing bank account management with smart workflows is essential to gain greater global control over accounts. Digitally tracking all bank accounts and related requests and changes in a single place is a key implementation to retire legacy processes and systems. In this case study, we hear how the Eaton treasury team implemented a bank account management solution, to simplify accounts structures, improve transparency and update approvals in real time, delivering reporting on group-wide accounts and signatories at an unprecedented speed and quality. Join this session to learn how digital workflows can help treasurers gain control of bank account management processes and improve visibility at scale.
Join Stefan Müller, Project and System Manager at EATON Corporation and Alexander Fleischmann from Nomentia to learn more about using treasury workflows.
You'll find more information about the session on Eurofinance's website >>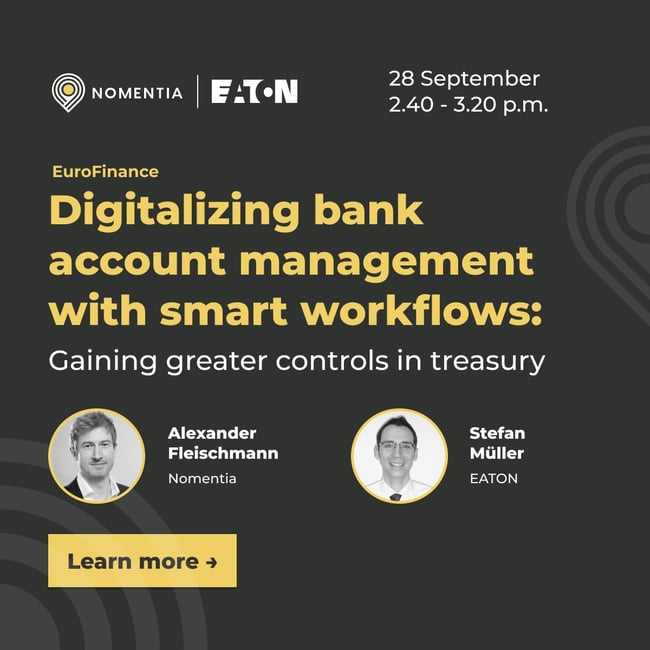 SHORT DEMOS ON-SITE
Join us for a demo & ask us anything!
We'll be presenting short demos throughout Wednesday and Thursday. Join us during the break for a 15 minutes demo on topics like treasury workflows, reporting, payment fraud, in-house bank, or cash flow forecasting.
Wednesday, 27th September
Speaker
The topic
11:00
11:15
Alexander Fleischmann
The many use cases for Digital Treasury Workflows: Pick yours!
13:30
13:45
Tapani Oksala
Detecting payment fraud and anomalies automatically
15:20
15:35
Jouni Kirjola
How to use manual payment templates in cross-border and global payments?
Thursday, 28th September
Speaker
The topic
10:50
11:05
Tapani Oksala
POBO: Centralizing payments using an In-house bank
13:30
13:45
Alexander Fleischmann
Solving the challenges of cash flow forecasting & FX risk management in one go
15:20
15:35
Jouni Kirjola
How to build treasury reports on your own using PowerBI?
FANCY A DRINK?
The tradition continues: Kyrö Gin&Tonic at the Nomentia Stand!
Join us on the 27th and 28th of September evening after the conference program is over.
Kyrö's Gin&Tonic won the best G&T award in 2015.
We hope to see you at the Nomentia stand (L15)!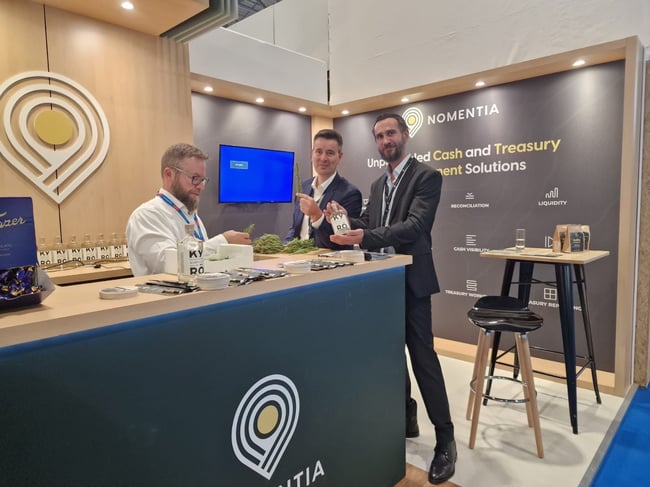 Book a meeting
Book a meeting before the event so we can set up a time that works for you.