Fighting Fraudulent and Erroneous Payments with Automated Anomaly Detection
On-Demand Webinar
Anomaly Detection in the fight against fraudulent and erroneous payments.
Fraudulent and erroneous payments are a company's worst nightmare. Especially with big treasury and finance teams. They are hard to identify, and even harder to prevent. Yet, with the right tools, you can mitigate the risk of fraudulent and erroneous payments, and make processes in anomaly detection more efficient and effective.
Join us for this half an hour webinar and learn how you can benefit from Anomaly Detection, and feel free to ask any questions you may have. Tapani Oksala and Anna-Lisa Natchev will talk about the following:


Current challenges treasury and finance teams face around fraud and erroneous payments
Internal fraud prevention and anomaly detection
External sanction screening
How automated anomaly detection works in practice
Meet the speakers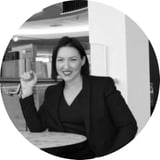 Anna-Lisa Natchev
Chief Growth Officer
As a Chief Growth Officer, Anna-Lisa manages teams across key areas that drive growth, including marketing, sales, and cross-organizational growth teams to create and implement a long-term vision and enterprise-wide execution of growth-generating strategies and customer success. She has a long experience working in International Sales organizations such as IBM, Oracle, and Basware. Her passion is building best-of-breed Sales and Marketing organizations that truly deliver value and above-average customer experience to Nomentia customers worldwide.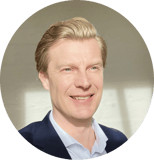 Tapani Oksala
Solution Manager
Tapani has experience in the area of cash management for almost 20 years. Prior joining to Nomentia, Tapani was in charge of the Financial Digital Channel offering in TietoEVRY. Earlier he worked years in a corporate bank in the area of cash management and trade finance.